Let's co-create the future.
For over ten years, our mission has been to provide tomorrow's entrepreneurs with the tools, guidance, and team they need to grow their innovative ideas and transform them into successful businesses in the digital landscape.
The CTO of your Startup

If you are in need of developing a software, regardless of its scope and nature, we will build it for you. By offering ourselves as CTO and providing you with an entire development team, we will optimize your budget and accompany you in every phase of your product's journey towards success.

The Partner to develop your product

For over ten years, we have provided our solutions to large corporations, institutions, and international organizations. Today, we want to make our experience available to everyone. Therefore, no matter the type and size of your project, we will turn your ideas into reality.
Adalot evolution
Adalot SRL was founded as an international IT consulting company.
Contracts with the United Nations (UNDP) for the development of TeamWorks, Social Network, and the UN KMS.
Since 2013, we have been following the first Contracts with the European Commission in which we collaborated in the creation of the European Youth Portal (2013), the Volunteer Platform (2015), and the Eurydice project (2015).
In 2015, we developed the complex portal for the European Union's External Action.
Adalot gradually leaves the world of consulting to do what we always love to do: innovation and enhancement of creative ideas.
In 2019, we developed the entire intranet for the United Nations organization CTBTO
In 2021, we collaborated on the development of a portal ecosystem for healthcare professionals for Novartis Pharma
Adalot Networks SRL was founded as an innovative SME and software house dedicated to the startup world.
We received ISO 9001 and ISO 27001 certifications
We won the prestigious "Cinecittà Game Hub" competition, entering the gaming world
As part of the BP 2022/23 plan, we developed Startup Hub, our program for startups, consolidating the entire ecosystem of partners
Over 20 Startup Projects Successfully Launched!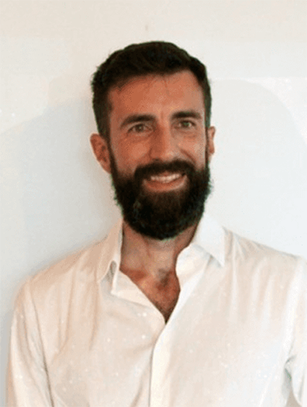 Aldo Tripiciano
Founder and CEO
Before founding Adalot, Aldo worked as a consultant for major international organizations for over 12 years. Today, his experience and creativity are available to the over 15 high-potential startups that he follows and supports on a daily basis in achieving their growth goals.

Our team
Geolocalize the Team!
In Adalot Networks we truly believe in people's empowerment. We think that in a professional environment skill and talent should always be founded on a great inner passion of the individual.
Furthermore, since the beginning we adopted a borderless approach, opening ourselves to the global market and developing a Team of experts, well distributed all over the world.Our secret to always obtain great results without compromises? A dynamic and creative model where each of us does what he or she loves the most, and is put in the best possible conditions to do it.
Map