Simple Website development process - 5 steps to success
Pubblicato il 18-12-2019

Web

Innovation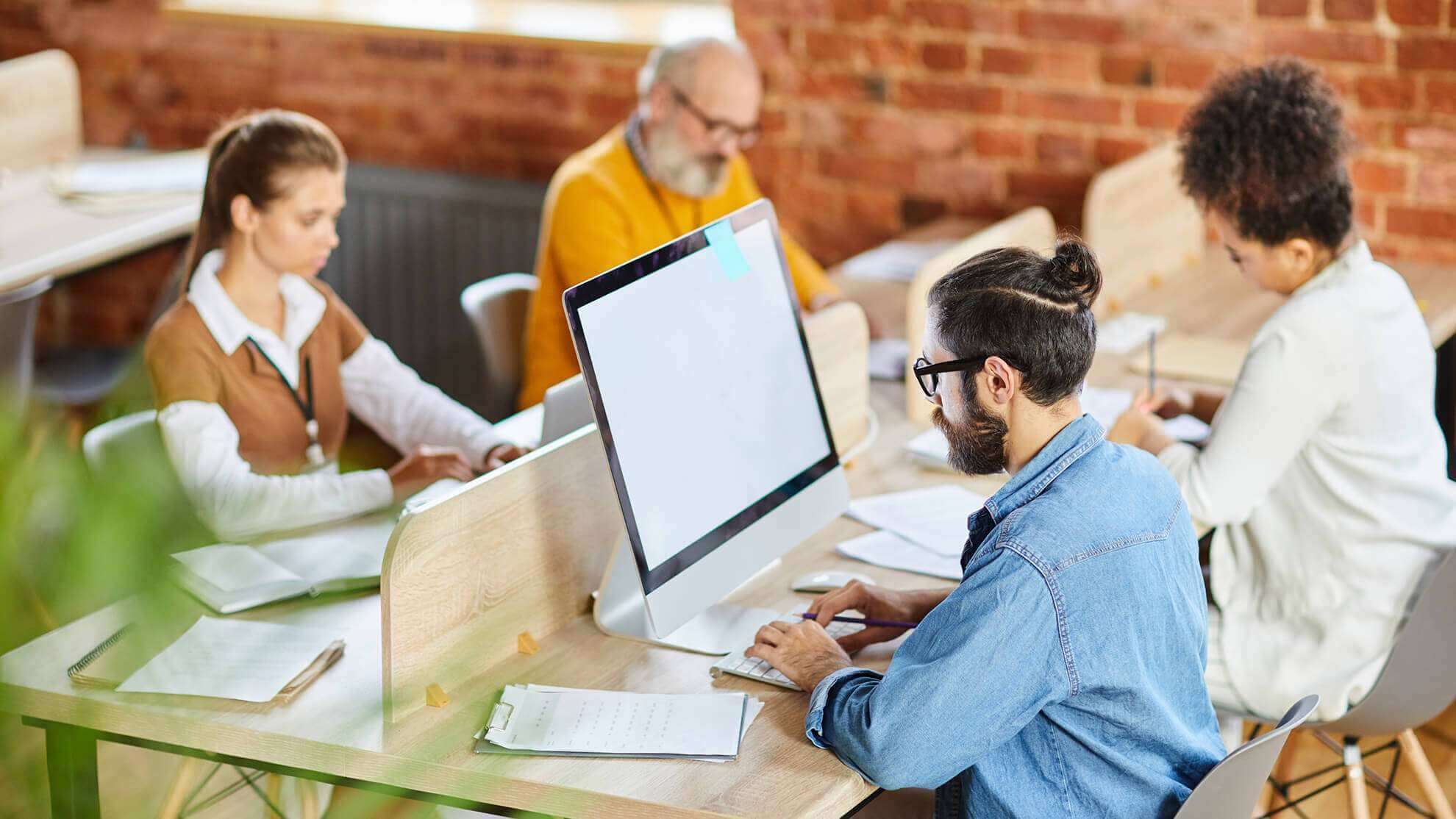 It is no secret that websites are at the heart of successful digital marketing. Your website is often the first place customers, and potential customers stop to find out more about you before deciding to purchase. We understand that every business owner wants to stand out in the marketplace by offering their services in a way that no other business owner has ever imagined before. That is actually the main reason why you have to treat your website development process with special care. If you aim to learn about the website development process, you have come to the right place. In this blog post, we go over five important phases of website development that you have to be aware of. Let's get started.
What is the process of website development? 
In the most basic sense, website development is the work goes into creating a website. It covers everything from security and design to ease of use of your website. Website development is the creation as well as the maintenance of a website. In other words, it's the work that occurs behind the scenes to make a website look beautiful, and more importantly, perform properly with better user experience. Web developers are those who are responsible for programming the code that says a website how to perform. What a web developer does is to create and maintain a website by using coding languages, with the client and consumer in mind.
Phases of the website development process
Quality website development is much more than coding a website, and having a comprehensive approach to your website development project illustrates all the work involved in building a successful online presence. Take the following five steps, and your client will be more satisfied with their experience.
Researching and gathering information: this stage is considered to be the most critical part of the website development process. Creating a website is not an easy feat, and several points have to be taken into account while building the website. So, gathering information is important to make sure that your web design is on the right path. 
Before going any further, you should have a solid understanding of the organization's goals the website is created for. Thus, the developer must start by asking many relevant questions to clearly understand the business and organization's needs in a web site. Some of the particular points to consider are the target audience, the purpose of the website, and what kind of information will the target audience be searching for on the website.
 
Creating sitemap and wireframe: a sitemap of the website provides a diagram of the site's hierarchy and reveals where each page fits into this hierarchy. Now you may naturally wonder what is a website wireframe. Wireframes are basically communicating the structure of a website in a way that users can easily understand. 



In this stage the target audience is one of the main factors taken into account. Because a website that you create for e-commerce business is entirely different than what you design for an educational institution.
 
Designing a visual hierarchy: all the visual content, like photos, and videos, are created at this phase. Design of a website is what users see and interact with, meaning that it is the visual representation of all the hard work that goes into building a website. Since the company logo is part of a brand's corporate identity, it is regarded to be the most prominent method to reinforce your brand identity on the website. Therefore, it is important in website development process to incorporate these visuals to strengthen the identity of the company you are designing the website for. Interestingly, design itself can be a precise science and there is extensive research on what makes for beautiful as well as effective design.
 
Developing or coding the website: while deciding how to proceed with the development phase of your website, you have several options at your disposal. You may either choose an off-the-shelf solution or bespoke development. If off-the-shelf solution demands al lot of customisation, or it does not support the business' needs, the better option would be developing a bespoke solution.

 
Off-the-shelf solution for developing your website comes with pre-built templates. These solutions are ready-made and built to benefit as many people as possible. For instance, WordPress and Drupal are only two of them. Bespoke solution, on the other hand, involves a content management system or simply CMS that is developed particularly for a specific website. Techopedia defines CMS as "an interface that enables users to publish content directly to the web." In fact, it's more flexible and can be modified as required, but nevertheless, this solution is highly customised to the customer's website, so can cost much compared to other solutions.
5. Testing, reviewing and launching the final version of website: at this stage every single page and link is carefully tested before launching the website to ensure nothing is broken. It's a practice to test the website for potential bugs. Testing checks for functionality, usability, performance, security and etc. For example, performance testing include loading test of the web application to find out its behavior under normal as well as peak loads, and then testing if a crash happens because of peak load, and how does the website recover from such an event.
Another test is security testing, which is particularly important for e-commerce websites as they store sensitive and confidential customer information. Security testing aims to discover vulnerabilities, threats, and prevents malicious attacks from criminals. The rationale here is to detect all possible weaknesses of the website which lead to a loss of information or revenue.
Final words
Website development process does not start with coding and doesn't end the day you launch your website. This process is a documented outline of the actions required to be taken from beginning to end to finish a typical website project. Planning is indeed important for nearly all businesses. But when it comes to website development there seems to be a failure to plan correctly, and this blog is written with the intention to change that. Lastly, if you follow abovementioned phases of website development, your clients will see the value in their website.
Let us build you a web platform worthy of your user's attention and action. Adalot Networks is on hand to assist at any stage of the process, whether you are scoping out a new project or in need of support during a particular project stage. We speak your language, so talk to us!